Amanda Bynes wants to return to acting, and it's about damn time.
In her first interview in four years, Amanda told Hollyscoop's Diana Madison that she's been working on herself for the last few years and that she's ready to get back to acting, starting with TV.
This is the greatest news I could ever ask for. Amanda has always meant so much to me, both growing up and now. Her work stands for so much more than just kid and teen content. It stands for everything that girls should aspire to be.
Right now we're basking in the female glory that is Wonder Woman because we appreciate and crave strong women in our movies and on our TV screens. Gal Gadot gave us that with this latest superhero film and it is everything.
But that saying "not all superheroes wear capes" is completely true. Gal's Wonder Woman is just the latest (and largest-scale) strong female character that we've had. As we continue to hope for more and more women to add to that list, we must also remember those who have in the past. Amanda Bynes is most definitely one of them.
She's shown girls, who are on their way to womanhood, that it is OKAY to be yourself, unashamedly so. Amanda was never afraid to take on roles that made her look goofy or required her to not be in the "prettiest" state. She was the Kristen Wiig of the YA world. She was the Kristen Wiig of my world. Scratch that, she was simply the Amanda Bynes of world and the stood for a lot on its own.
Unfortunately, so many actresses, especially young ones, give in to society's idea that they must look the right way in every scene of every show or movie they do, or that they must never make strange/weird faces, even in comedies, for fear of that's how the world will see them. As if that's a bad way for them to be seen.
Amanda didn't give in to that pressure. She showed society and, more importantly, the girls growing up in that society, that not only is it okay to act however you want, but it should be encouraged. When you watch I watch her onscreen, I don't think "Oh, she's funny for her age" or "She's funny for a girl," I just think, "She is funny as hell. Period."
There's a reason in the late '90s to early '00s she made the jump from giving it to us good as part of the cast on Nickelodeon's All That to giving us even more as the lead of her own series on the network, The Amanda Show. She's just all that and more.
But Amanda wasn't just the queen of Nickelodeon; she was also the queen of the movie scene. She starred as Frankie Muniz's second-in-command in 2002's Big Fat Liar, showing us just what she could do given the full length of a feature film. She threw "normal" right out the window.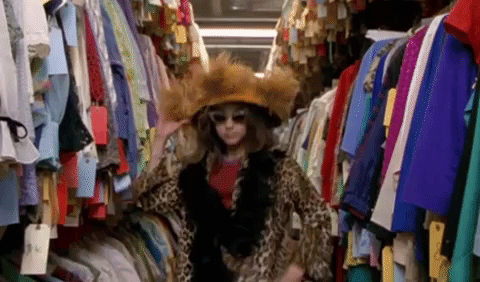 Enough so that she moved on to being the lead in her own movie, What a Girl Wants, in 2003. Her love interest in the film, Oliver James as Ian, told Bynes' character essentially what she tells her audience through every role of hers…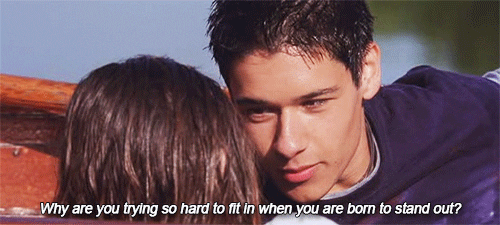 Amanda proves over and over again in each and every show and movie that she does that she isn't afraid to stand out, even when the industry continues to tell her not to.
From 2002-2006, Amanda showcased her talents on WB's What I Like About You and I couldn't help but to continue to like EVERYTHING about her. Not only was this show a blessing because it was simply good, but also because it gave us Amanda on our TV screens every week, giving us more of Amanda's brilliant facial expressions.
Now Amanda is saying she wants to get back into TV acting and all I can say is: CANCEL EVERYTHING, GIVE ME AMANDA, PLEASE.
From there, hopefully she'll begin to do movies again, as well. While I've seen all of Amanda's shows a million times, it's her movie that came out a week prior to What I Like About You's series finale that I've seen a billion times and quote every chance I get (pretty much every day). I'm, of course, referring to She's The Man.
I remember watching previews for this movie and not being able to focus on anything except for the days until it was to release. You can then imagine my excitement when I got tickets to a free advance screening of the movie about a girl pretending to be a boy so that she could prove that she's just as good, if not better, then the male soccer players. Feminism at its finest.
I recounted this fond memory to the movie's director, Andy Fickman, who I was lucky enough to interview last year about the movie's 10th anniversary. It was one of the best interviews I've ever done, as it felt more like a conversation between two people who thoroughly enjoyed all that they were discussing. As someone can't remember how many times she's seen She's The Man, just that she can remember every line spoken in it, it was surreal.
Amanda Bynes' comedic timing has always been excellent, but her incredible physical comedy and dialogue delivery in She's The Man were both just on a whole other level.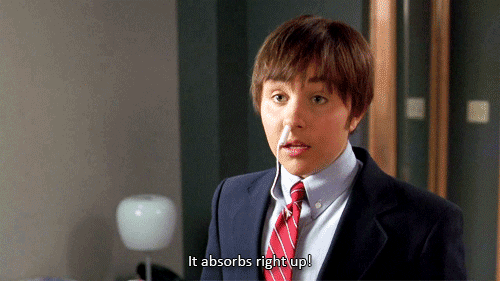 She was fun, funny, interesting, intriguing, genuine, exciting, imaginative, breathtaking, brave, tough, determined, silly, confident, unique, creative, and carefree. If that's not everything that we want girls growing up to know that they can be, then I don't know what is. If that's not the makings of a strong, independent woman, then I don't know what is.
There aren't enough of these types of characters out there to assume that it was the role, and not Amanda herself, that was the source of this strength. Whether it happened to be the intention of every(!) single(!) role on her IMDB credits list to be so candidly strong and silly or not is debatable. What isn't debatable is that Amanda Bynes was one of the only young actresses with the fearlessness and talent to bring out that strength and silliness in the roles.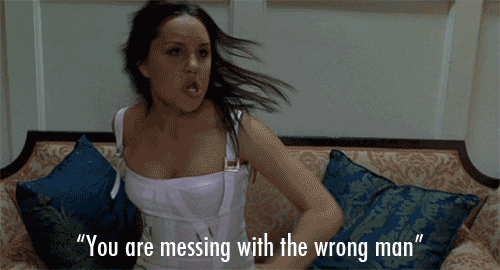 Who cares what is "lady like?" Amanda doesn't and neither should we.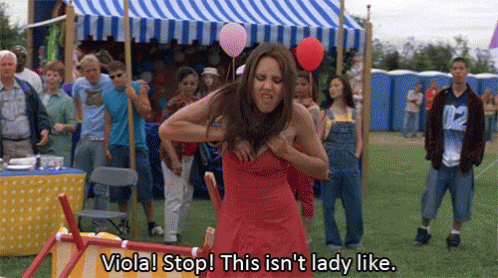 It's like she was shouting to her female audience: "Ladies, get in formation."
Her work in Hairspray and Sydney White only further showcased this. With Amanda, in the latter, just giving it to us as straight-foward as she could. She's a dork, she's okay with, we should be too.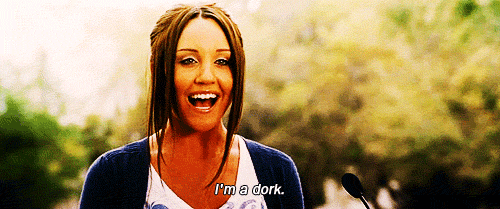 So, yes, she's been gone from the entertainment industry since being in Easy A in 2010, she's been going through some interesting times and she's now trying to get her life back on track, but those years away are not nearly enough for me to forget all the amazingness she's done and everything she's stood for in my life. No amount of years would be.
Amanda Bynes announcing that she intends to return to the world of acting, thus making her return to my life, makes it into the category of "Best News Ever" and rightly so.
To sum it all up, this is how I feel about Amanda Bynes finding her way back to me:
To all the haters that just don't get it, I say:
*Be sure to subscribe to this blog and follow along on social (Twitter/Facebook/Instagram) for a personal take on news, reviews, interviews and everything in-between.*