Get a Clue, would ya?! It's the DCOM's 15th anniversary!
Everyone knows Lindsay Lohan really kicked off her career as the adorable twins in 1998's The Parent Trap, but it was Disney Channel's Get a Clue that helped catapult her into the next, more grown-up phase of her career.
The '02 DCOM, written by the talented Alana Sanko and directed by Maggie Greenwald, focused on a rich, fashionable student, Lexy (Lindsay Lohan), who works to solve the mystery of her missing teacher with the help of her best friend Jennifer (Brenda Song), her student paper rival Jack (Bug Hall), and his friend Gabe (Al Mukadam). The Disney Channel Original Movie is filled with gadgets, hi-jinks, high fashion, and hi-larity.
Get a Clue started a stream of movies for Lindsay, leading to the likes of Freaky Friday, Confessions of a Teenage Drama Queen, and Mean Girls. But it's not just Lindsay that should be thankful for this film. We all should be.
It featured a great cast with fabulous chemistry. It was non-stop fun and one of the most interesting DCOMs. And, I mean, how cute were Lexy and rival-turned-bf Jack??
Most importantly, the characters were all bada** on a channel that doesn't even allow that word.
That's why today (June 28), the film's 15th anniversary, is so important. And should be celebrated as such.
To commemorate the momentous occasion of Get a Clue's 15th anniversary, Millennial Hallmarker caught up with the film's screenwriter (via email) Alana Sanko to find out more about the cast's amazing chemistry, what it was like to write the hit DCOM, and her thoughts on a sequel!
Millennial Hallmarker: You started your career as a Writer's Assistant on Roseanne and then moved into TV writing, what made you want to do this as a career? 
Alana Sanko: I had wanted to write for television since the third grade, so getting that writers' assistant job (there were 25 writers!) was a real dream come true for me. Prior to that, I had worked in television p.r. and network development and it was because of those two experiences that I found an unexpected doorway to "Roseanne." I learned so much on that show, it was incredible. Around the same time I was accepted into the Warner Bros Writing Workshop and my writing career launched from there.
MH: How did you eventually get involved with Disney Channel and writing a movie for them? 
AS: I had already been on a couple of series as a Staff Writer and had a relationship with a producer who I pitched it to. She got on board right away and wanted to take it to the Disney Channel.
MH: Your Disney Channel Original Movie (DCOM) Get a Clue turns 15 years old on June 28th. Did you come up with this story and write it, or were you given the plot and asked to write the script?
AS: At the time, I was obsessed with Woody Allen's "Manhattan Murder Mystery" and I thought it would be fun to sort of do a play off a kid's version of that – what if a student thought she could solve the mystery of her missing teacher…? I was also intrigued by the idea that when you're a kid you don't often think of your teachers as having a life outside of school, so there was some fun territory to explore from a kid's pov [point of view].
MH: What was the hardest part about writing this script?
AS: There were two challenging elements that I most recall over the course of development and production.  The first being that a Disney exec quit and the new exec had totally contradictory notes from the first one. The second challenge was that I had a baby.
MH: What's your favorite quote from the movie? Favorite scene?
AS: Not sure about favorite quote, but one of my favorite scenes is in the beginning where Lexy and her best friend compare outfits on their webcams. At the time (around 2000), it sounded so futuristic to be able to see someone on the phone. People did have webcams, but they typically weren't very good and were hard to come by. I remember thinking how cool it would be to do a wardrobe check with your best friend before school like that. I also had a lot of fun researching spy gadgets.
MH: Writers aren't usually involved in casting, so how did you feel about the casting in this movie? Was the movie written specifically for Lindsay Lohan, or was she cast in it after?
AS: It was not written for Lindsay Lohan. Because I was just a writer on this (and not a producer) I was not involved in casting. But I was of course thrilled to find out we had Lindsay Lohan on board – loved her in "Parent Trap" (who didn't?).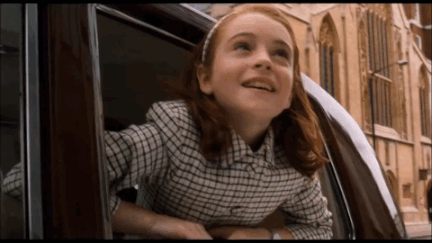 MH: Were you able to visit the movie set? If so, which of the movies' stars did you get to meet and what was it like to see them bring your characters to life?
AS: I had intended to go to the set. In fact, my bags were packed when I received a call about a death in the family and my plans changed on a dime. Never got to the set.
MH: Would you be up for writing a sequel to Get a Clue? What do you imagine happening? What if it was turned into a TV series?
AS: I would of course love to write a sequel, but I'd have to think about what the story might be — perhaps something involving Lexy as an investigative reporter defending the 'fake media…?' 
MH: Get a Clue is the only movie you're credited with writing on IMDB, does that give it a special place in your heart/life? What does it mean to you to have written this movie?
AS: It is the only TV movie I've written (so far) and does have a special place in my heart for that reason, but also because it was the first time I had an idea for an original project that I got to see come to life. When something goes into production, a lot of people are hired and it's a great feeling to know that I had a hand in that.
MH: Why do you think so many people fell in love with this movie and its characters?
AS: A lot of fun things came together. To name a few — a great cast with chemistry, a mystery to solve, spy gadgets and some fashion fun.
MH: What's your favorite DCOM (besides your own)?
AS: Hard to pick one… "High School Musical," "Wizards of Waverly Place," "Cheetah Girls," "Camp Rock" and "Cadet Kelly" (in no particular order). 
MH: Besides Get a Clue, you also wrote many episodes of and actually created the Nickelodeon series Just For Kicks. How did you come up with this idea and get it made at Nickelodeon?
AS: The short version of the story is that Whoopi Goldberg and her producing partner Tom Leonardis wanted to do a 'girls in sports' show with Nickelodeon. I was one of several writers who came in and pitched a take on the idea — and they picked me!
MH: It was originally called The Power Strikers with a whole different cast. What was the reason for the cast and title change?
AS: Again, the short version of the story is that we shot that pilot in Canada and right after we got the pick-up, the production company folded. We had to rewrite/recast/reshoot the whole thing with a new production company in LA. It was a total do-over.
MH: The original cast actually featured Shenae Grimes-Beech as the lead. What was it like working with her for a short period of time? Have you followed her career since then?
AS: While I was on set for the entirety of the shoot, there was so much going on, I do not recall interacting with her and I'm afraid I have not followed her career.
MH: I was sad that the series didn't get a second season. Would you ever want to go back to that show and revive it or reboot it? What would you have wanted to see more of in season two?
AS: I too was sad it didn't get a second season, but when I look back, it feels like it was a tad ahead of its time in some ways. If you reflect back, there were not as many outlets as there are now for "tween" shows and there were very few single camera half-hour series out there. What I mean by that is — it was a show that was filmed and not taped in front of a live studio audience (we did not have a laugh track).  It looked and felt different than a lot of other kid comedies at the time with its all-girl ensemble cast. Season two would have taken us deeper into each of the girls' individual stories and to many more challenging soccer games and tournaments. 
MH: Would you want write more TV shows or movies? For kids, teens or adults?
AS: I love it all. For me, it's more about figuring out the best place for an idea to live.
MH: Back to your first job as an assistant on Roseanne, how do you feel about the series being revived? Would you like to be a part of it, now as a full-fledged writer?
AS: I think it's so exciting and would love to be a part of it — if it were to happen in NYC…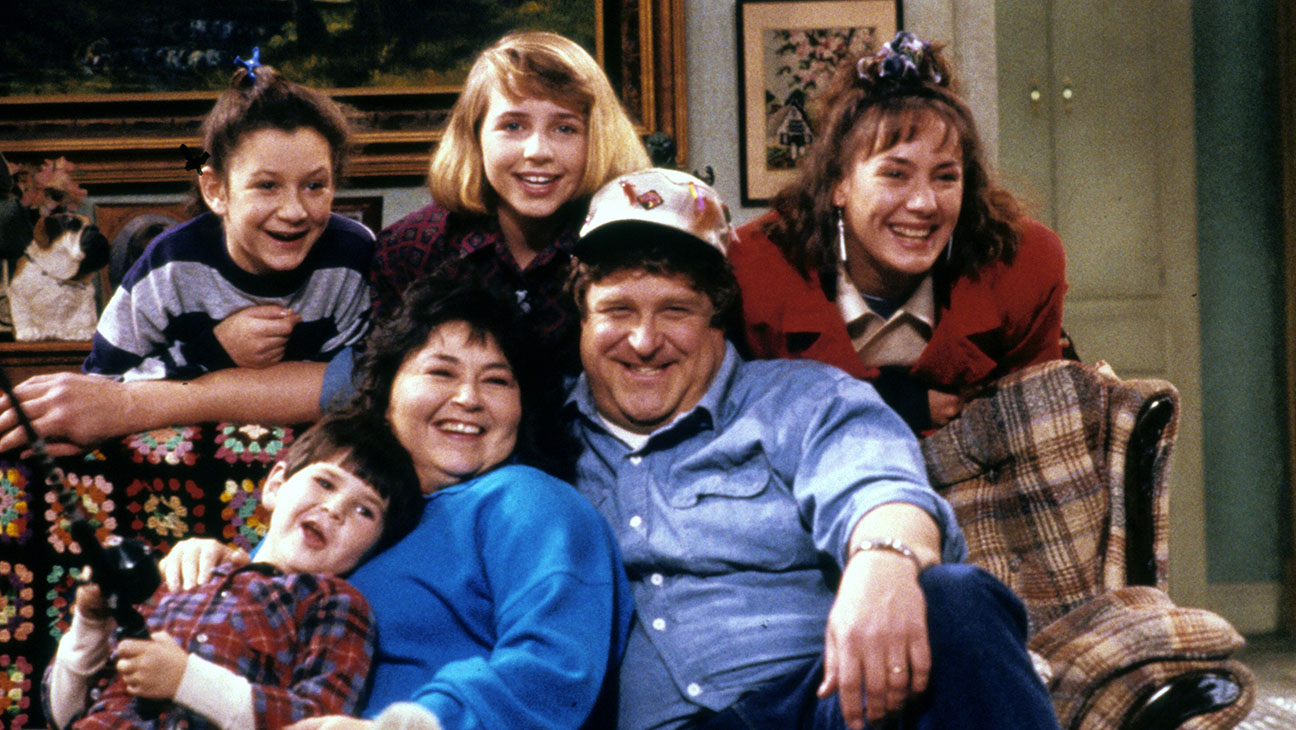 MH: You mentioned to me via a prior email that you enjoy Hallmark movies, would you want to write one?
AS: Yes, I would love to write one (maybe even a mystery) and have been thinking about this a lot lately.
MH: What's your favorite Hallmark movie?
AS: It's unbelievable how many movies they've done. I love the holiday ones… "The Note," "Meet the Santas" and "Northpole." I also love the mysteries!

MH: What are you working on now? Any new projects?
AS: I've just finished writing a half-hour single camera (adult) spec comedy pilot that I'm really excited about — and not ready to talk about. Beyond that, I've been consulting on another project, writing a middle grade novel and teaching whenever I can squeeze it in.
MH: What's your advice for someone that wants to get in the screenwriting business?
AS: Nothing beats working on a show or movie in production for a real understanding of how words on the page translate to the screen. If that's not possible (and even if it is), read as many scripts as possible (you can find a lot on the internet), learn the language, write and rewrite and repeat, listen to podcasts, there are some great ones out there! Always ask who your audience is — unlike writing a novel, you have to have some idea of where your show/movie could live or it will die in your hard drive.

MH: At Millennial Hallmarker, we believe that TV movies aren't a guilty pleasure, simply a pleasure. Do you believe that? What do you have to say to people who don't understand why you would want to write a TV movie or watch one?
AS: To me this is a lot like dealing with people who refuse to go to musicals. Everyone is entitled to their opinions… as long as they don't keep me from "Evan Hansen."
Thank you Alana for the wonderful interview and thank you Millennial Hallmarkers for celebrating Get A Clue's 15th anniversary with us! 
Would you want to see a Get a Clue sequel movie or TV series? Comment below!
*Be sure to subscribe to this blog and follow along on social (Twitter/Facebook/Instagram) for a personal take on news, reviews, interviews and everything in-between.*